Oh wedding season, each year you give us the feels like:
And sometimes we feel a bit like this: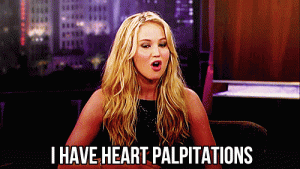 Its just you and your boo, and next thing you know, they are down on one knee.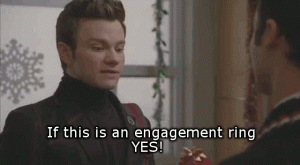 And of course, you said yes.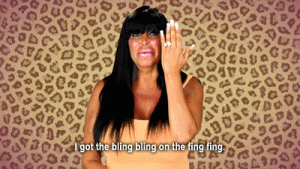 But before you get to this point, it can be quite daunting to select the right ring. Wedding trends change every year, and sometimes they change by season. Chez Vous, has got you covered. Here is our list of our 12 Favorite Engagement Ring Trends for 2016.
  1) Rose Gold
This ring from Brilliant Earth is beyond stunning. Featuring the hot trend in fashion, the rose gold is what really makes these pearls stand out.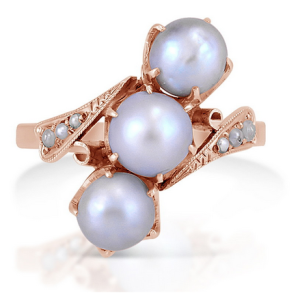 2) Floral Motifs
Floral elements add a feminine feeling to any ring. And this one from Brilliant Earth has certainly turned a few heads.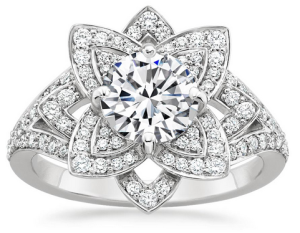 3) Vintage
Vintage rings are something that never go out of style. In some cases they have sentimental meaning and they are generally unique and perfect for any alternative couple.
  4) Mixed Metals
Much like the trend of mixing fabric types that was unveiled during New York Fashion Week, mixing metals is all the craze in the jewelry industry for 2016. The look of mixing different metals together creates something that is both edgy and classic.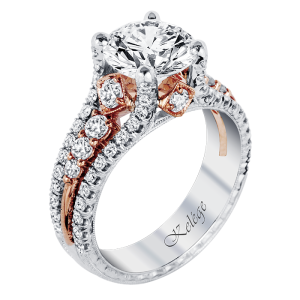 5) Colorful Diamonds
Couples are moving away from the traditional clear diamonds for something more modern like a diamond colored to look like a gem stone. Diamonds can come in yellows, pinks, and blues, this ring from Danhov is a lovely pale yellow.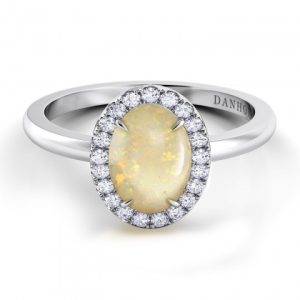 6) Pear Shaped
Pear shaped rings are one of the classic engagement ring shapes. This ring from Gottilieb and Sons is a combination of classic and modern.And might we add that the mixed metal on this ring, elevates it to a whole new level of chic.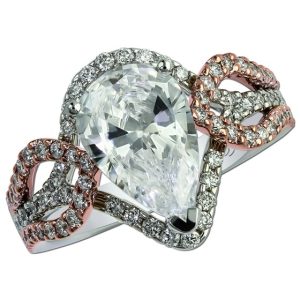 7) Colorful Accent Stones
Mixing diamonds and gem stones first became popular in the 1980s, and Sylvie is known for their lovely mixed stone rings.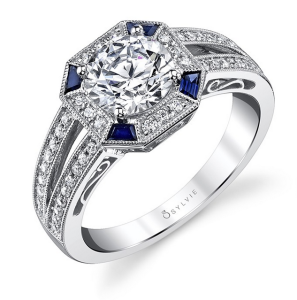 8) Gem Stones
This ring incorporates the art deco style in this stunning European cut ring. Priced at $10k, anyone would say yes to this ring!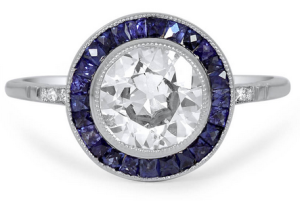 9) Three-Stone Rings
Uneek was founded by Benjamin Javaheri, they specialize in what they call "custom-taylored" rings.
10) Stackable Rings
These stackable rings are the gift that keeps on giving. And Sandra Biachi's Dreams Collection Quatrain Bridal set does not disappoint. The ring set includes a 14K white gold engagement ring, wedding band, an anniversary band and a 14K rose gold ring.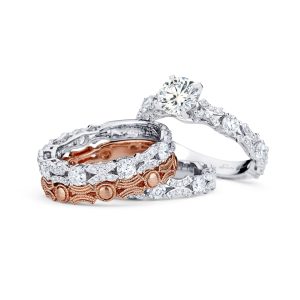 11) Meaningful Details
Every one loves rings with sentimental value. Whether they be a ring that was a loved ones, or a meaningful inscription, these rings can certainly make the receiver feel the love.  Heather B. Moore offers thoughtful rings that will delight any couple. All of her pieces offer thoughtful elements, like this one were you can hide a love letter in it.
12) Bows
These rings are ornate and not for the faint of heart. They symbolize the tying of the knot that a couple will experience on their wedding day.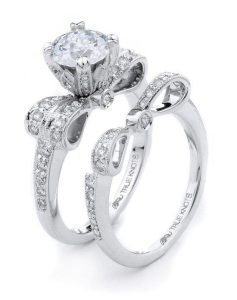 We hope these rings will assist your other half in selecting the perfect ring for you. And if you need any help in creating your Happily Ever After, Chez Vous is now accepting 2016 bridal bookings. But for now, you have our permission to enjoy your fairy tale engagement, and the beginning of your lives together forever.