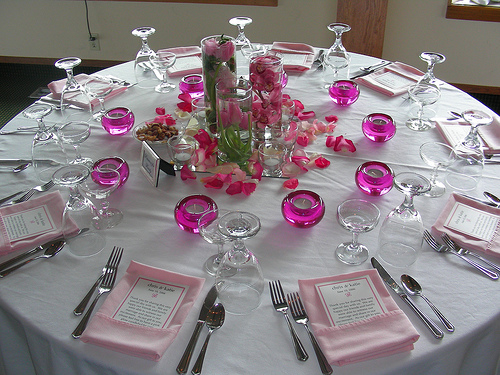 As we have touched upon in past posts, your wedding should be the event you have always wanted it to be. We're not saying to go nuts outside of your general budget, but, by all means, get creative and invest in interesting and celebratory decor. Especially when it comes down to the table numbers.
One way of jazzing-up your reception is in relation to the tables.
According to Southern New England Weddings, there are quite a few ways that you can re-use or re-purpose various tools around your house to be used as decorative table numbers; an example of something that is seemingly ho-hum that can bring an extra spark of style to any table.
First thing you can use to brighten the decor of your table are napkin rings.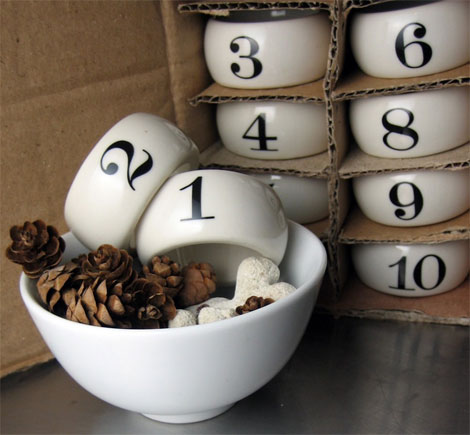 By using numbered napkin rings to denote seating arrangements, it provides for simple functionality as well as a fun way to give your guests a cool, little party favor.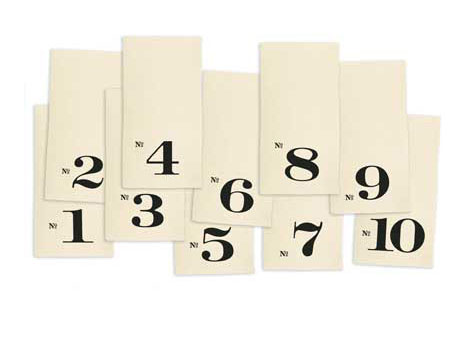 Moving one step away from napkin rings, just napkins. While not as tactile of a gift for party-goers, It can still be a practical approach to table seating. Also, depending on the type of cloth you use, your guests may actually be reminded of your wedding by using their number 4 napkin to wipe their face down for years to come.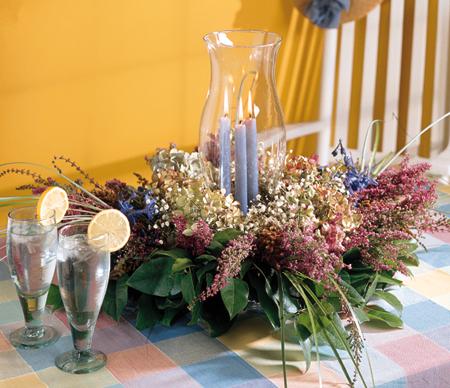 Having a beautiful, numbered centerpiece, whether it be a candle arrangement housed in beautiful flowers or a glass bowl filled with water and floating candles (Candles are always a good constant), raffling-off one of these elegant centerpieces at the end of the night is sure to make the winning guests go home with more than just fond memories.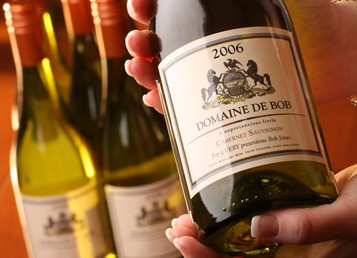 Finally, for the ultimate touch of class, one might seek to go for numbered wine bottles. A bouquet of fresh flowers is fine, but it might tend to be something reserved just for the ladies. A fresh, sparkling bottle of vino on the other hand, can please even the most-discerning of male or female palettes.
We hope that you might take any of these tips to heart, and remember, if you are looking to plan a wedding or event, contact chez vous caterers and party rental for all your planning needs.
https://cvparties.com/wp-content/uploads/cv-2014-1.png
0
0
Ettore
https://cvparties.com/wp-content/uploads/cv-2014-1.png
Ettore
2014-04-01 10:31:33
2014-03-28 19:17:12
Numbering Your Table With Style