Hold Your Next Big Event On The Beautiful Waterfronts of Rumson, NJ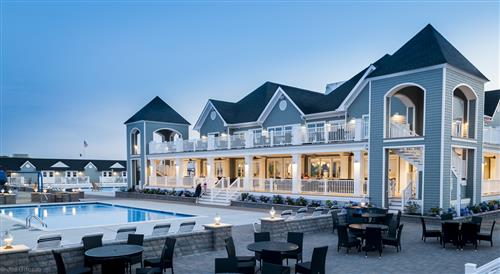 Looking to host the perfect event but not quite sure where you want your festivities to be held? Look no further! Rumson, NJ; with its high class style and lush & scenic landscapes; is the ideal place to hold your next event.
First purchased in 1665, the town is home to many historic houses located on lush green acres, adding to the locale's picturesque atmosphere. The ambience of this town is a rich green suburban paradise for those who love the charm of colonial style neighborhoods and the coziness of vintage, ranch style homes.
From Rumson's restaurants to their beautiful living estates, there is plenty to take in. But one of the must-see sights has to be the town's stunning waterfront. With Rumson being located toward the east end of the peninsula, a ferry ride from Manhattan should get you there in just under an hour. Once there, you'll get to enjoy the timeless beauty this town captured with its up-scale life away from the city. Edgewater Beach and Cabana Club, specifically, hold sparking views of the coastal sea, sure to bring elegance and class to any event, big or small.
For inquiries about booking your event on this luxurious property, visit their website here.
For everything else, Chez Vous Catering & Party Rentals has you covered with all of the planning and catering, so that your beautiful event in Rumford can go off without a hitch, exactly to your individual specifications.