Wedding Cake Trends For 2016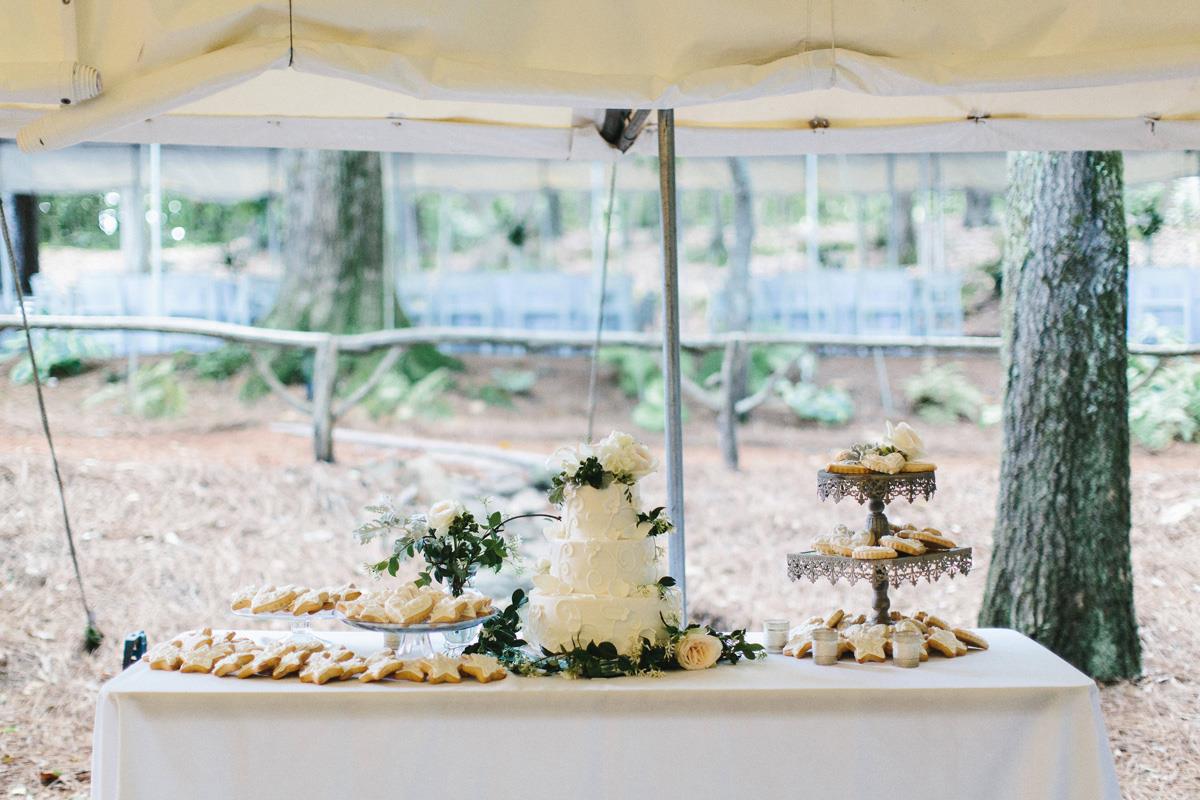 You're in love, you've been dating for long enough and now it's time for you to get married. The date is set, now you have to plan out the happiest day of your life. The planning is hectic between picking which flowers, the music, the venue – all of it. One of the most important pieces of the puzzle that is a wedding is the cake. The cake is arguably the crux of the entire thing. You have to go taste tons of different flavors from tons of different bakers.
Here are some recent wedding cake trends that might help inspire you when planning your own day.
1) Multiple Cakes
That's right. MULTIPLE cakes. Instead of going through hell and narrowing it all down to one choice, you can literally have your cake and eat it too. By going with multiple cakes you open yourself up to being able to serve more than one flavor to your guests. Some people like vanilla but do you know what other people like? Chocolate!
Serving multiple cakes is a great way to make sure your day is one to remember. Everybody gets a cake, but to get three cakes? Five cakes? People won't forget that.
2) Go Fresh Instead Of Artificial
Half of the appeal of wedding cakes is the prestigious look they bring to the party. It's the biggest spectacular of the reception. When it's time for the cake, everyone gathers around to lay their eyes on the masterpiece. They cannot wait to see the bride and groom waste cake by shoving it into each other's faces.
A lot of bakers decorate their wedding cakes with artificial or frosted flowers you can eat. These fake flowers are often the same color as the rest of the frosting, often not standing out to anyone's eyes. A great way around this is to actually use fresh, real flowers as opposed to the fake ones. Using beautiful and colorful flowers for your wedding cake is a great way to make your cake stand out among the rest.
3) Forget The Big Cake
Why go old school when you can go new school? People have been ordering wedding cakes for centuries. They're expensive, and expected. A good way to keep your day fresh and interesting to the guests is to throw away the big extravagant cake, or maybe don't even order it instead of throwing it away, and instead replace your cake with mountains of wedding cupcakes. Wedding cupcakes is a hell of a way to ensure everybody gets the same amount of cake. You can get different flavors, different frosting, and you can display cupcakes many different number of ways. You can tower it up like a pyramid or even use the cupcakes to spell out the initials of the newlyweds.
Chez Vous is the Staten Island Catering Company & Party Rentals Source
Are you thinking about throwing an event on Staten Island or in the tri-state area? Chez Vous has been catering on Weddings on Staten Island for 30+ years and can provide the catering, party rentals, and all the service necessary to have a beautiful and memorable day for mom, her friends, and family.
If you're interested in learning more, please call: (718) 720-0900
https://cvparties.com/wp-content/uploads/staten-island-wedding-caterer.jpg
800
1200
Chris
https://cvparties.com/wp-content/uploads/cv-2014-1.png
Chris
2016-06-15 10:31:20
2016-07-07 10:35:03
Wedding Cake Trends For 2016