Catch Us At The Standout LGBT Expo in Atlantic City
The first LGBT expo in New Jersey, Chez Vous certainly will be there! The purpose of The Standout LGBT Expo is to provide a networking forum for LGBT and allied businesses to develop partnerships and create awareness of the importance of the LGBT community, and to promote understanding, equity, and prosperity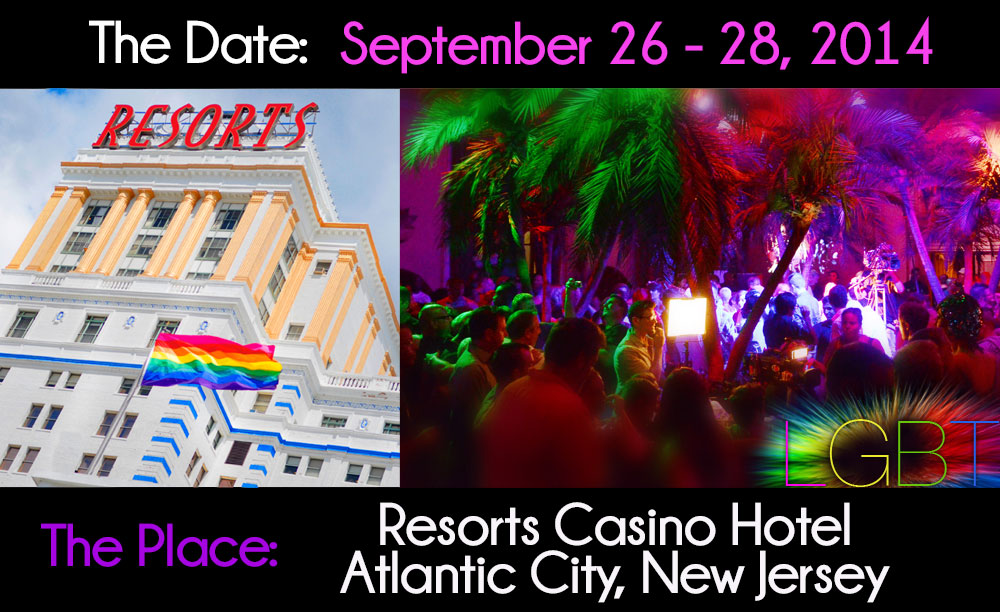 Taking place in Atlantic City September 26 – 28, 2014  this will be a two day expo of packed days of networking, vending, comedy shows, keynote speakers and comedy shows.
If you are attending The Standout LGBT Expo, please feel free to stop by and say hello! If you are engaged and  planning your upcoming wedding we certainly would love to cater it.
This is your opportunity to meet with chez vous representatives and have all of your questions answered.
All weddings and events booked at the expo will receive at 15% Off Discount! 
chez vous caterers would like to congratulate Kevin and Miguel on their marriage. The couple sent over a touching thank you note to our staff for their efforts on their special day.
Dear Ettore,

Before the year comes to an end, we want to express our thanks to you for helping make 2011 an incredible year for us. We thank you for the wonderful food you provided for our reception. The work your staff put into servicing our guests was professional and attentive. Everyone commented on how much they loved everything that was served! Know that you will always be part of our fairy tale. We wish you a wonderful holiday season and the best in 2012. Please remember to believe in the magic of your dreams. They can come true.

Love,
Kevin and Miguel
Remember, chez vous catering and party rental is here for YOU! When it's time to celebrate your special day, let us help you in planning out a wedding that will delight even the most-discerning of tastes. We'll create the atmosphere you desire in your home, office, under a tent, or you may choose from one of our exclusive party spaces.
For further details on The Standout LGBT Expo, please visit www.Standoutexpo.com
To speak to a Chez Vous representative, give us a call today at (718)-720-0900 or Tweet us your questions @CVParties
https://cvparties.com/wp-content/uploads/cv-2014-1.png
0
0
Ettore
https://cvparties.com/wp-content/uploads/cv-2014-1.png
Ettore
2014-07-10 17:54:34
2014-07-17 18:21:48
Catch Us At The Standout LGBT Expo in Atlantic City